Earlier, we have already described how to clear browser cache (in Google Chrome and other browsers), but these methods clear the cache of all saved pages. In some cases, it is necessary to clear the cache and cookies of specific site or a one page of the site.
The methods are suitable for the Google Chrome browser and some other browsers made on the Chromium engine.
Content
Article in other languages:
What is web browser cache (web cache)
Cache – temporary files stored on your computer: images, sounds and other elements of web pages that you visited.
When you visit the page again, some of the data is not loaded again, but is taken from the cache – this reduces the loading time of the site.
What does it mean to Clear Cache
In some cases, the page may have new content, but the browser will still load the old page data from the cache, which may lead to incorrect display of the page or a problem with the site (for the user).
Clear cache – is a procedure for deleting saved site data in the browser (on a computer) to force the download of updated data from the site: input forms, markup, images, etc.
Reload button
The first way to clear the cache of a site (a specific page) is using the additional menu of the Reload page button:
Open Developer Tools (keyboard shortcut Ctrl+Shift+I or F12);
Click on the Reload Page button with the right mouse button (or press and hold the left mouse button on the Reload Page button);
Select the desired method for clearing the page cache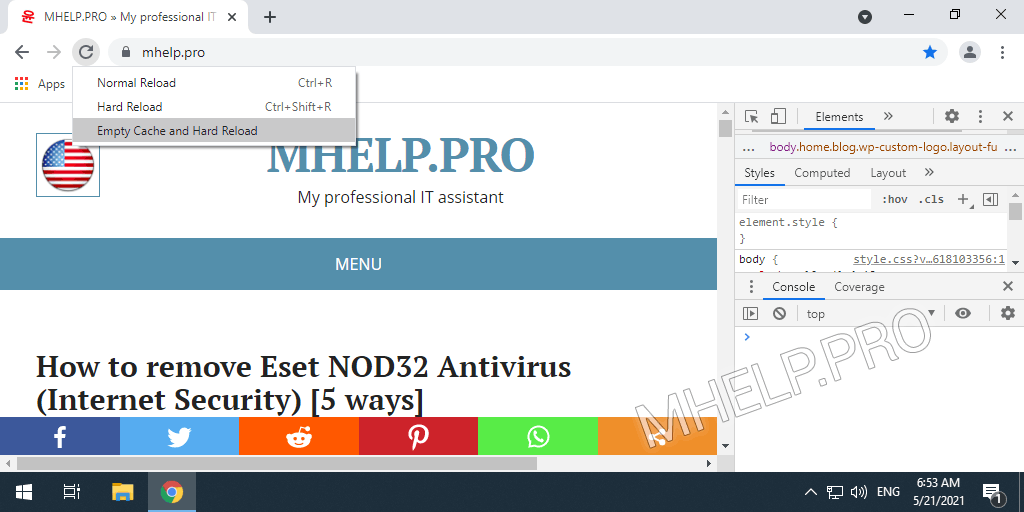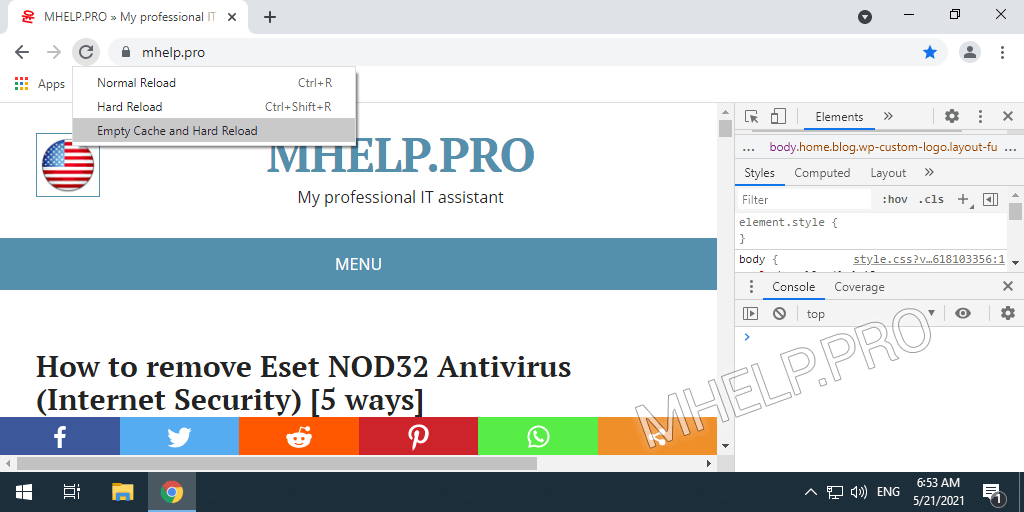 Parameter
Description
Normal Reload
Reload page, uses the saved page cache if available.
Keyboard shortcuts: F5, Ctrl+R.
Hard Reload
Refresh the page without using cached data. Forces the browser to reload every JavaScript file, image, text file, etc.
Keyboard shortcuts: Ctrl+F5, Shift+F5, Ctrl+Shift+R.
Empty Cache and Hard Reload
Reload the page deleting all browser cache (including data from other sites)
Options for clearing Page Cache
Site Informations button
Another way to clear the cache for a specific site is to use the Site Informations button:
Click on the icon View site information, in the address bar of the browser;
Select Site Settings;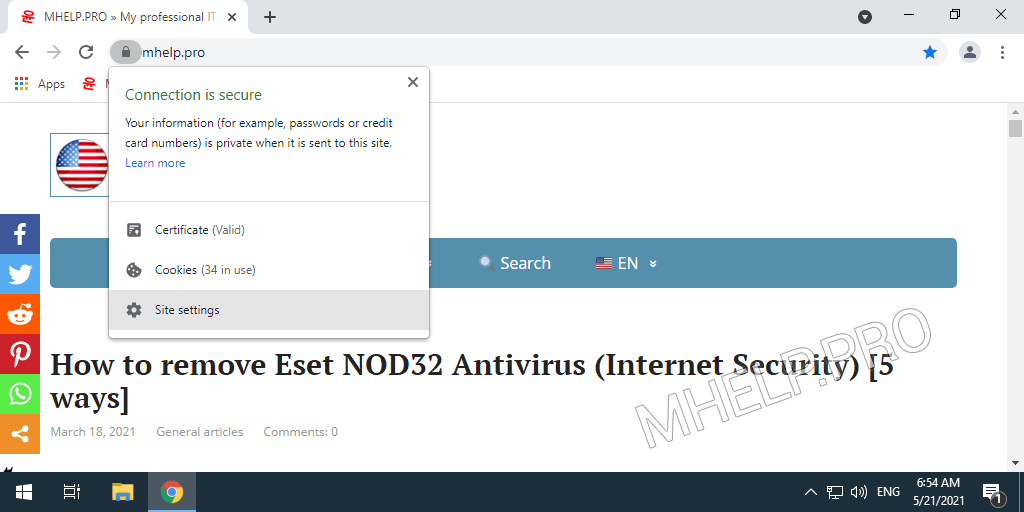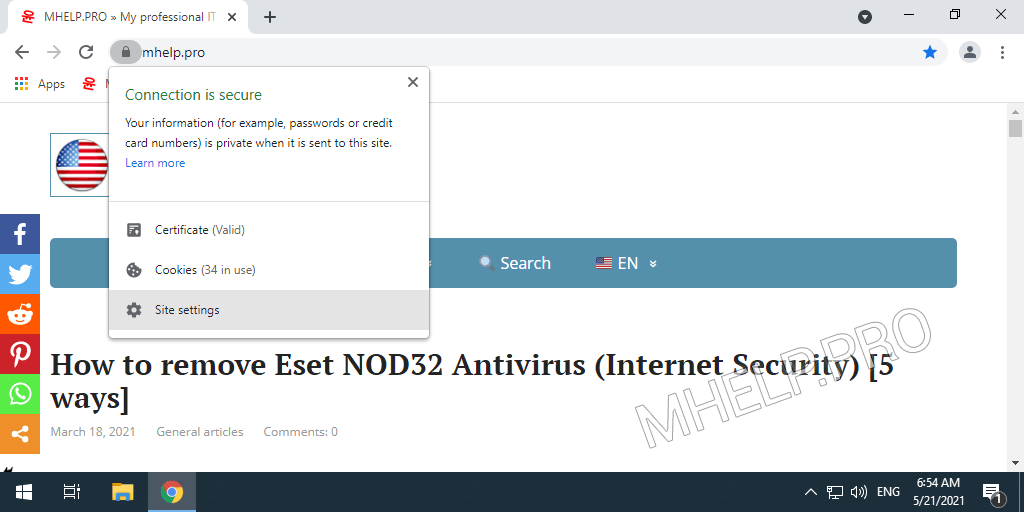 In the Usage section, click on the Clear Data button;
Click the Clear button.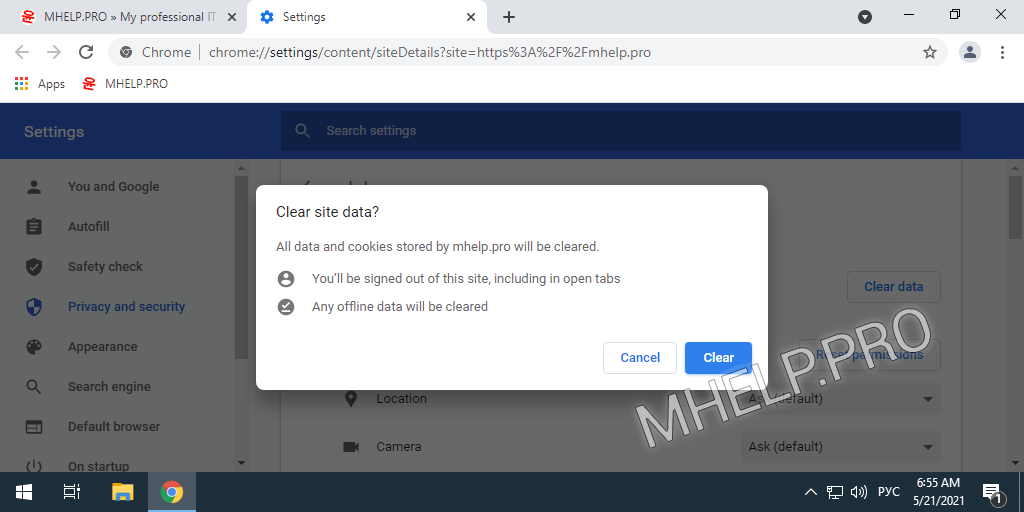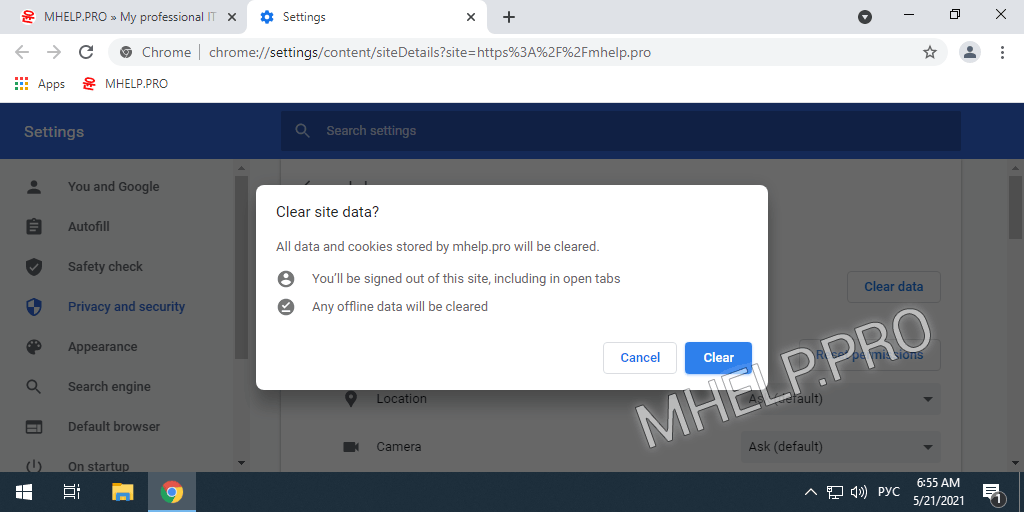 All data of the selected site: cache and cookies, successfully deleted, refresh the page (F5)!
Developer tools
The next way to clear site data and delete page cache is by using Developer Tools, in a browser:
Open Developer Tools (keyboard shortcut Ctrl+Shift+I or F12);
Go to the Application tab;
In the Application section, select Storage;
Click the Clear site data button.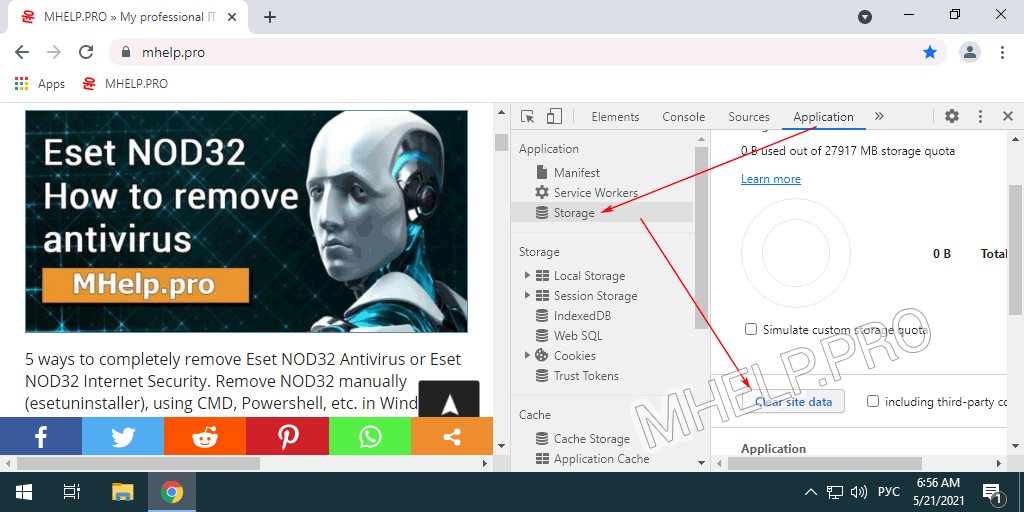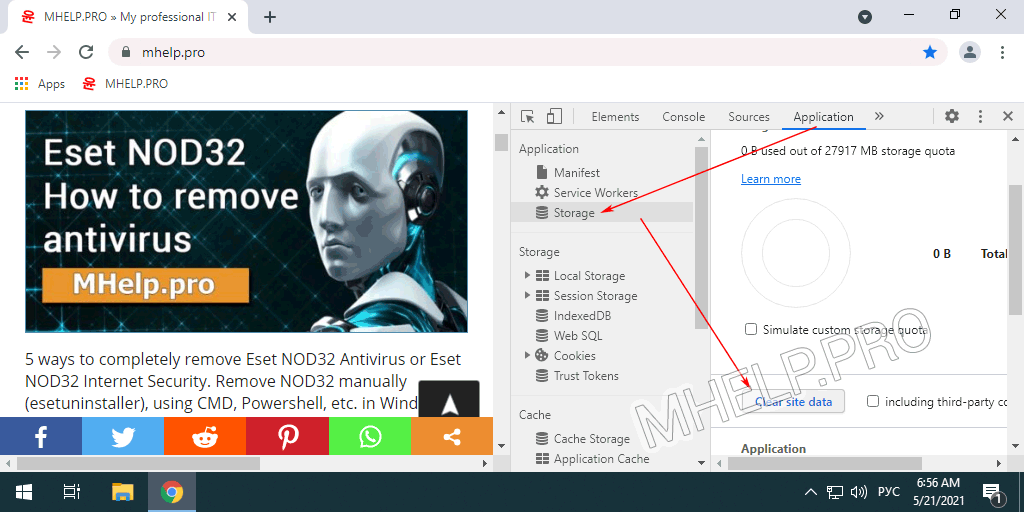 The saved site data has been successfully deleted.
Video tutorial
Watch the video "How to clear the cache of a site" from our Youtube channel.
---
? The purpose of the article is to show how to Clear Cache for site or a specific page in the popular Google Chrome browser and its analogues. I hope you chose the appropriate method and were able to completely clear cache and fix the problems on the page. However, if you run into any problems with and using, feel free to write in the comments. I will try to help.