Several options to remove AVG antivirus:
💡 Suitable: AVG Antivirus Free, AVG Internet Security, AVG Business Security.
Article in other languages:
🇪🇸 – Cómo Eliminar AVG Antivirus
🇷🇺 – Как удалить антивирус AVG
Standard uninstall AVG Antivirus
Windows 10, 8:
Open the list of installed programs (Applications and features);
Find the AVG product and click Uninstall;
Click Uninstall on next screen and accept the deletion;
After the removal process is complete, restart the computer.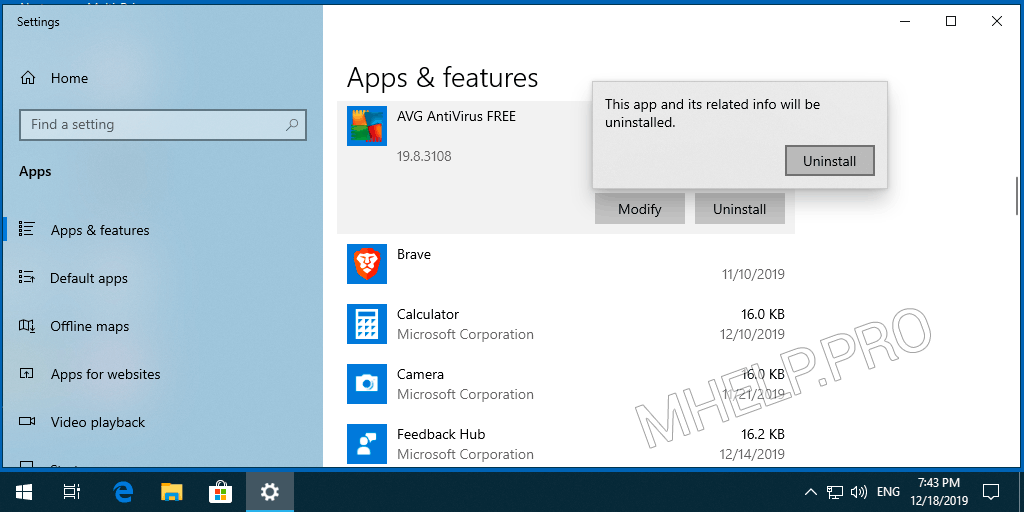 Forced remove AVG Antivirus
AVG Clear (old called AVG Remover) is an official utility to completely remove all AVG products from your computer.
AVG Clear deletes all files associated with your AVG product, including registry items, installation files, and user files. Only use this if your AVG uninstall or repair has failed repeatedly.

AVG Support
Official AVG Clear Utility – download.
Windows 10, 8, 7:
Run the AVG Clear utility;
Allow the utility to start the operating system in safe mode (or boot Windows in safe mode yourself);
Select the type of program to be deleted (if you are not sure of the name, do not change this parameter);
Click Unistall;
Reboot the computer.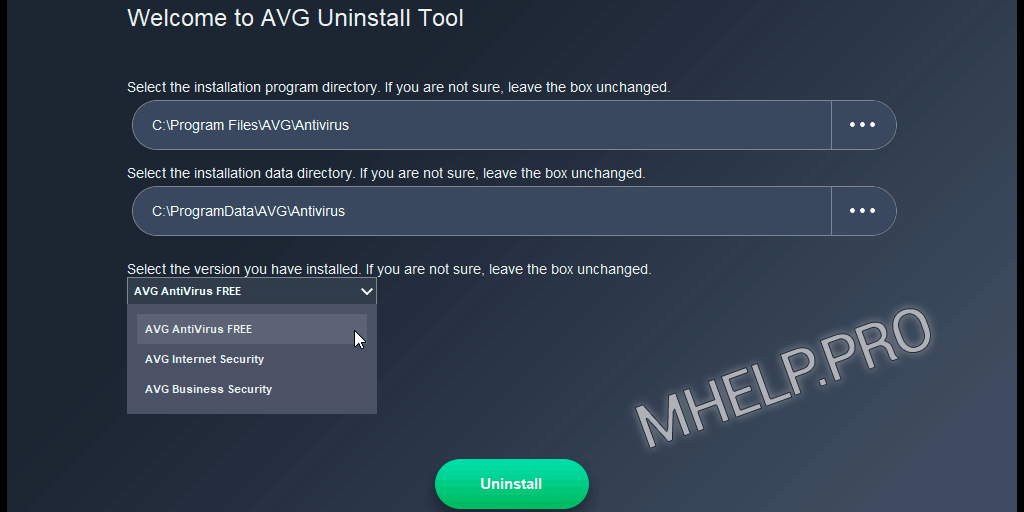 ---
How to remove AVG antivirus: standard and forced way.