Several ways to uninstall Norton Security antivirus:
Standard uninstall
Complete Norton Security remove (NRnR)
Article in other languages:
🇪🇸 – Cómo eliminar Norton Security
🇷🇺 – Как удалить Norton Security
Standard uninstall
Open the list of installed programs;
Select Norton Security from the list;
Click Delete;
Accept the deletion;
Follow the instructions;
Reboot the computer.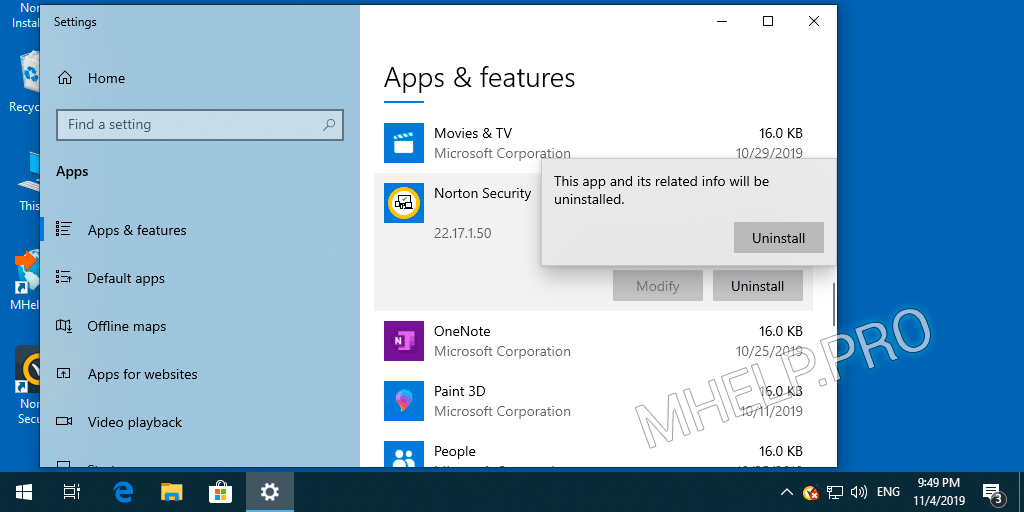 Complete Norton Security remove (NRnR)
Norton Remove and Reinstall tool helps to uninstall and reinstall Norton on Microsoft Windows operating system

Norton support
1. Download NRnR (latest version);
2. Run the downloaded file and accept the license agreement;
3. In the Remove & Reinstall window, click Advanced Options;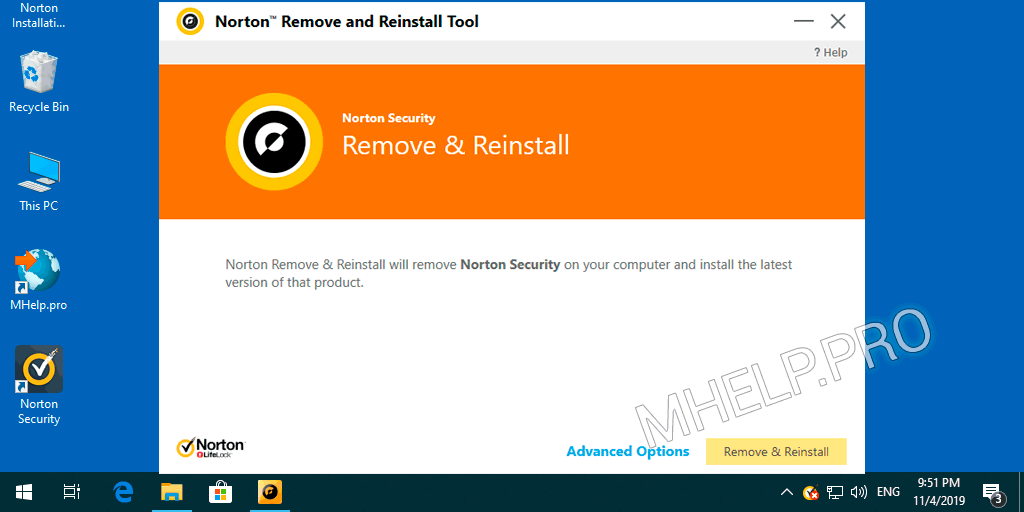 4. In the Advanced Options window, click the Remove Only button and click Remove in the next window;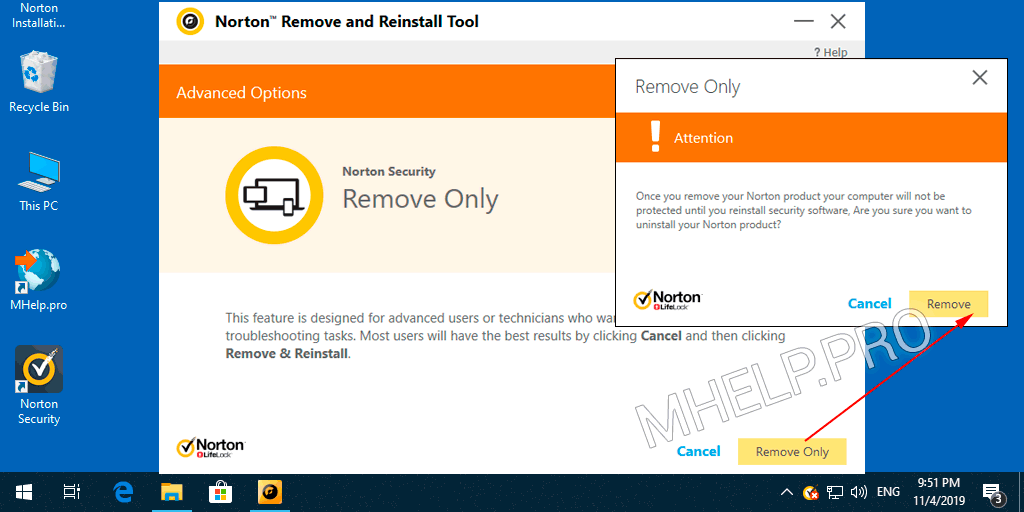 5. Wait for the removal process to complete and restart the computer;
After the reboot, in the Remove & Reinstall window that appears, click the Close button.
Antivirus has been removed from the system!
When finding new ways, the article will be supplemented.
---
How to uninstall antivirus Norton Security (2 options)