Microsoft Intune helps organizations empower employees to use their devices and apps while ensuring device settings are configured to meet compliance requirements.

Microsoft Documentation
While Intune policies propagate to devices rather quickly, sometimes you need to speed up the process of applying a policy to a specific device (especially when setting up a test policy).
To enforce Intune policies on a Windows device, use:
Article in other languages:
Company Portal
Microsoft Intune helps organizations manage access to their apps, data, and resources. The Company Portal is an application that allows people in your organization to securely access these resources.

Microsoft Documentation
To sync Intune policy using Company Portal, run:
launch the Microsoft Store
launch the Company Portal application
open Settings
press the Sync button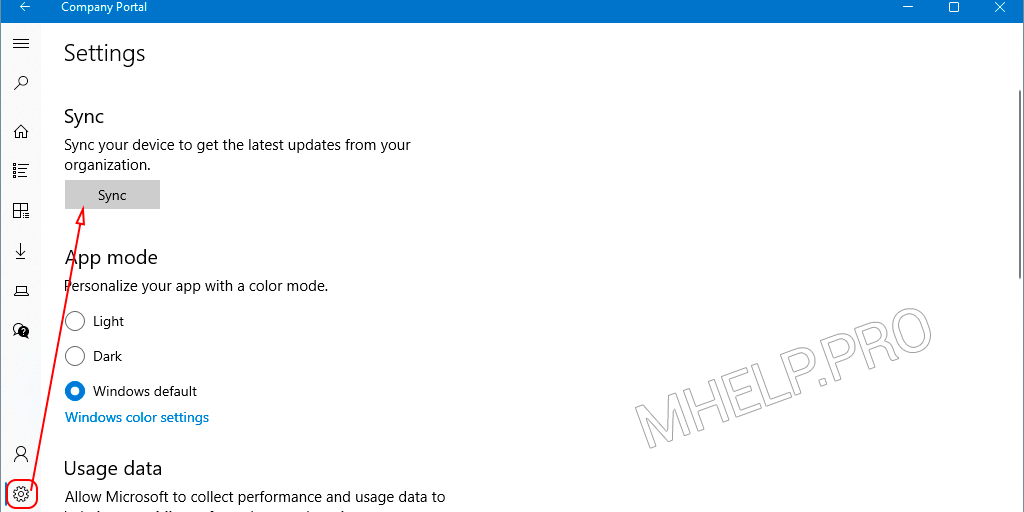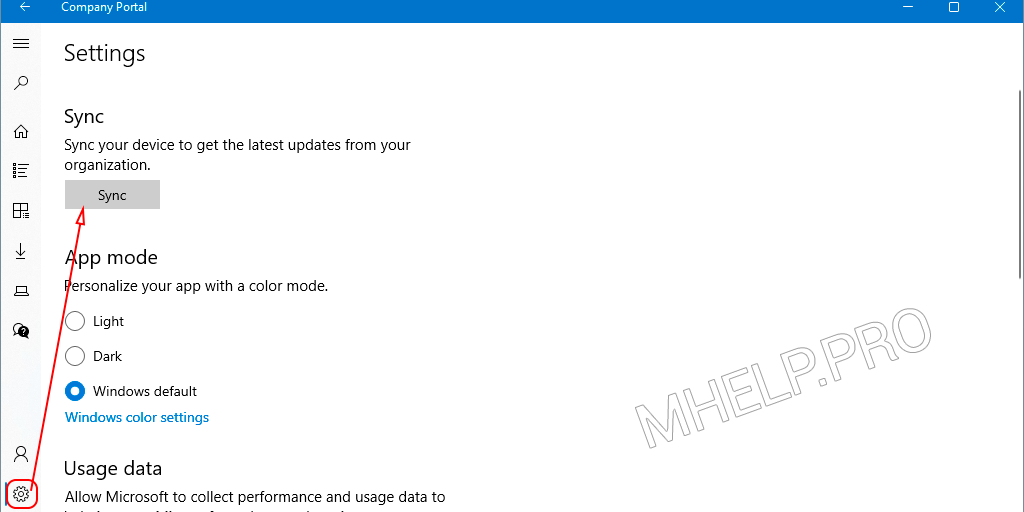 Windows account
Force Intune settings to sync to your computer using your Windows account settings.
open Settings (Windows+I)
go to Accounts
select Access work or school
open the current account and click the Info button
in the Device sync status section, click the Sync button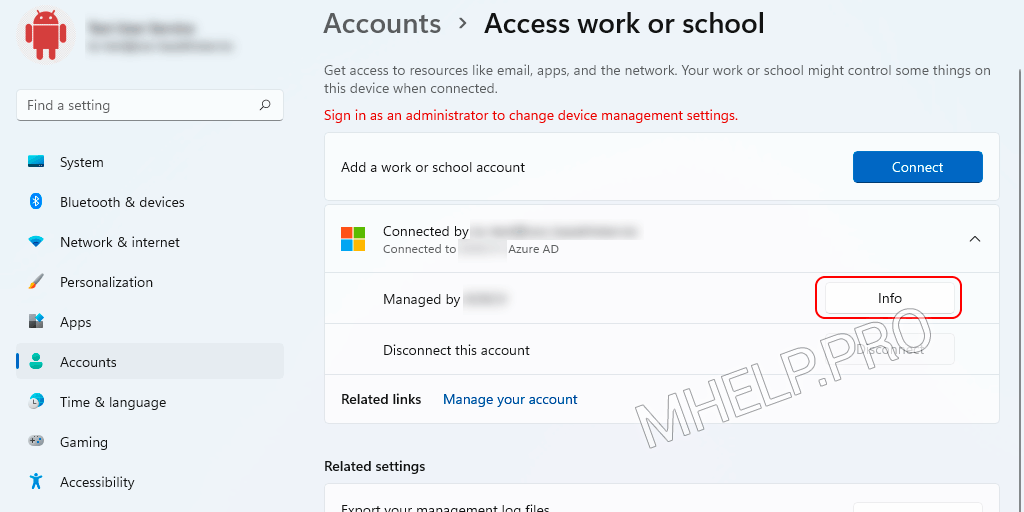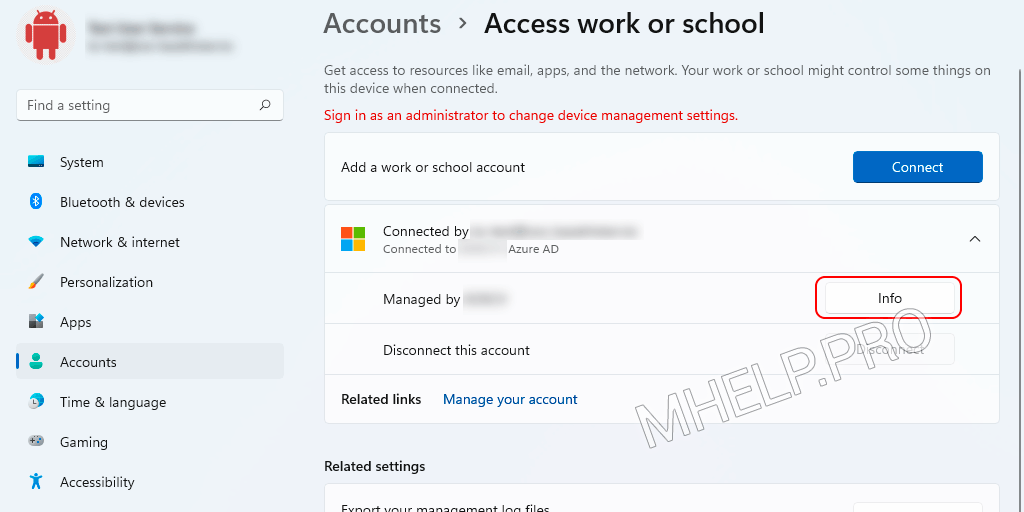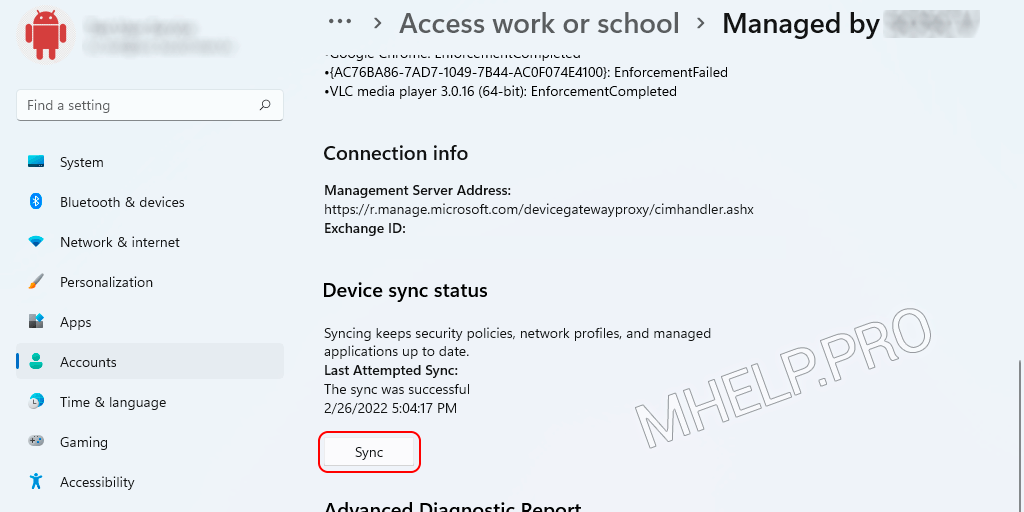 On the sync page, under Areas managed by…, you'll see the Intune policies applied to this device, as well as the policy's application status.
Microsoft Endpoint Manager admin center
How to force device sync using Microsoft Endpoint Manager.
open Devices
open All devices and find and select the desired device
on the Overview tab, click Sync (or Advanced), and agree to start the synchronization process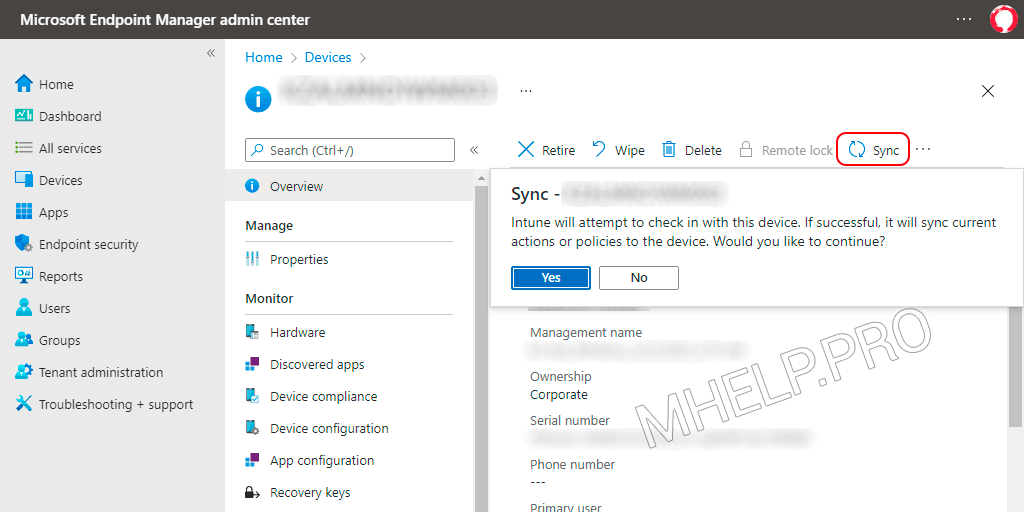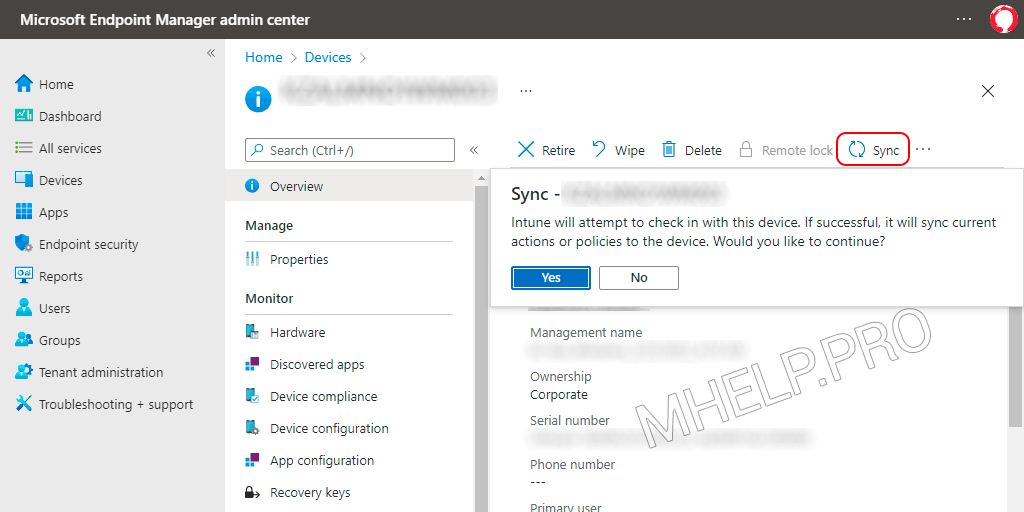 ---
? This article discussed how to force a computer to sync with Microsoft Intune. I hope you were able to apply the policies and find out the list and application status of each policy. However, if you encounter any synchronization issues, feel free to write in the comments. I will try to help.