Instructions how to set up Office 365 email (application password) on the MFP KONICA MINOLTA bizhub C224e to send scanned documents to email. Possible problems when setting up a email record O365 and solving problems.
Content:
Other languages:
Set up an Application Password
Follow these steps to set your Office 365 account app password:
Sign in to www.office.com
Open Security Information section
Add login method, click Add Sing-In Method
Choose an App password
Set the application name (minimum 8 characters)
Copy the automatically generated app password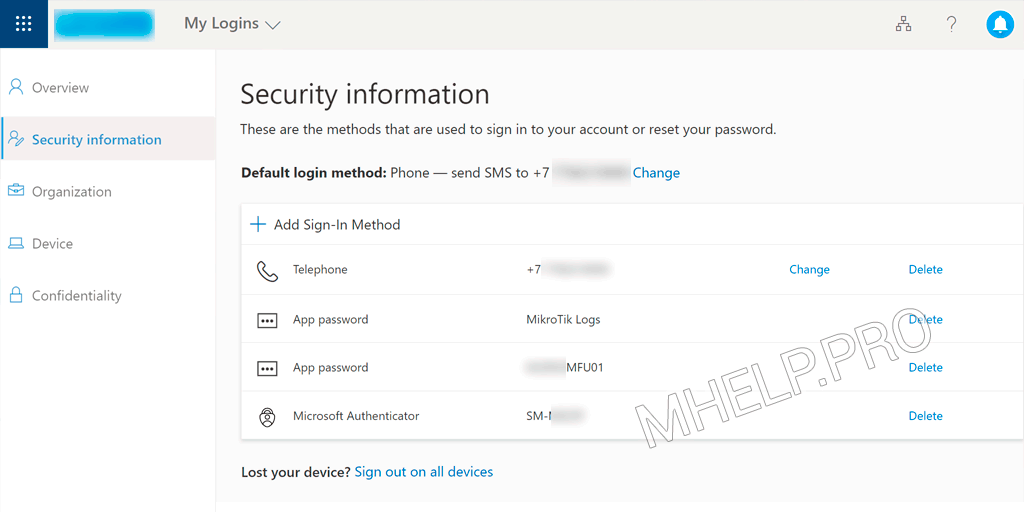 ✏️ Note: Keep this password in a safe place, it can no longer be shown.
MFP setup
Admin email setup
Open Konica Minolta settings:
section System Settings
section Machine Setting
To correctly send email from the MFP, you must specify the administrator's email (Office 365), in the example: notification@mhelp.pro.
E-mail Address: notification@mhelp.pro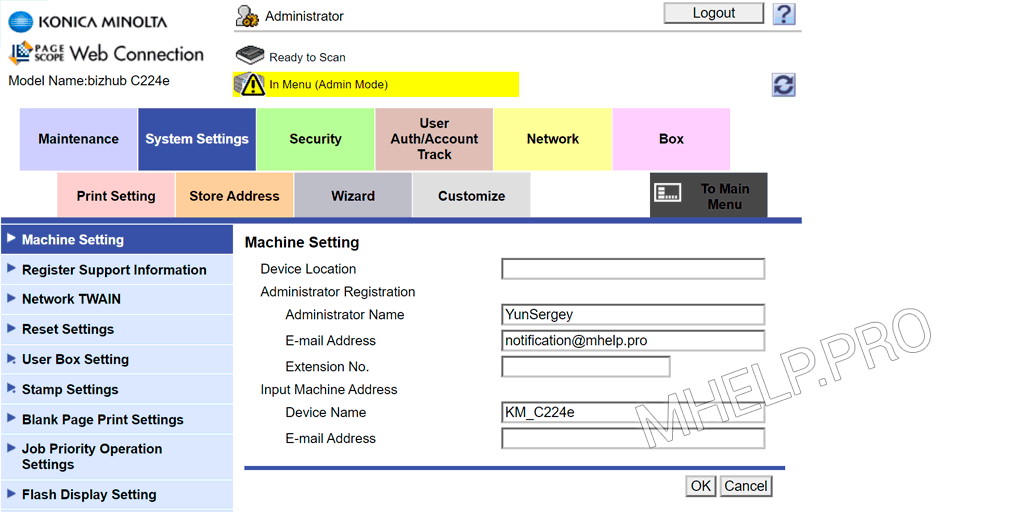 Set up email to send documents
Open Konica Minolta settings:
section Network
section E-mail Setting
section E-mail TX (SMTP)
Set the following settings:
Scan to E-mail: ON
SMTP Server Address: smtp.office365.com
Use SSL/TLS: Start TLS
Port Number: 587
Authentication Setting, POP before SMTP: OFF
SMTP Authentication

User ID: email: notification@mhelp.pro

Password is changed: app_password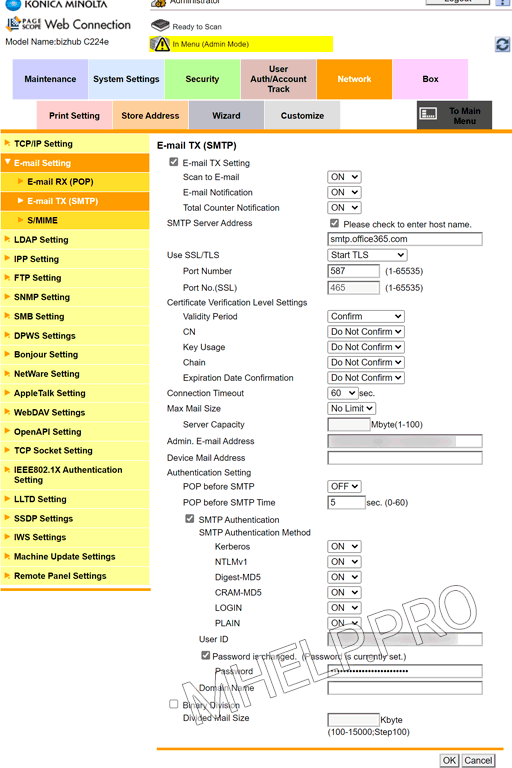 The settings specified here are enough to correctly connect the account.
Troubleshooting
Previously my MFP was using a third party email account, when I added the correct corporate email account settings (by entering the correct email settings) I started getting various errors on the MFP when trying to scan.
If you have specified the correct connection settings, but you receive a "server connection error": 535, 553, 554, I recommend that you reset the network settings of the MFP:
section Maintenance
section Reset
section Network Setting Clear (Network Settings returned to factory defaults)
Click the Clear button
After reset the settings, I recommend using the Setup Wizard to connect your email account:
section Wizard
setting item TX Setting for scan documents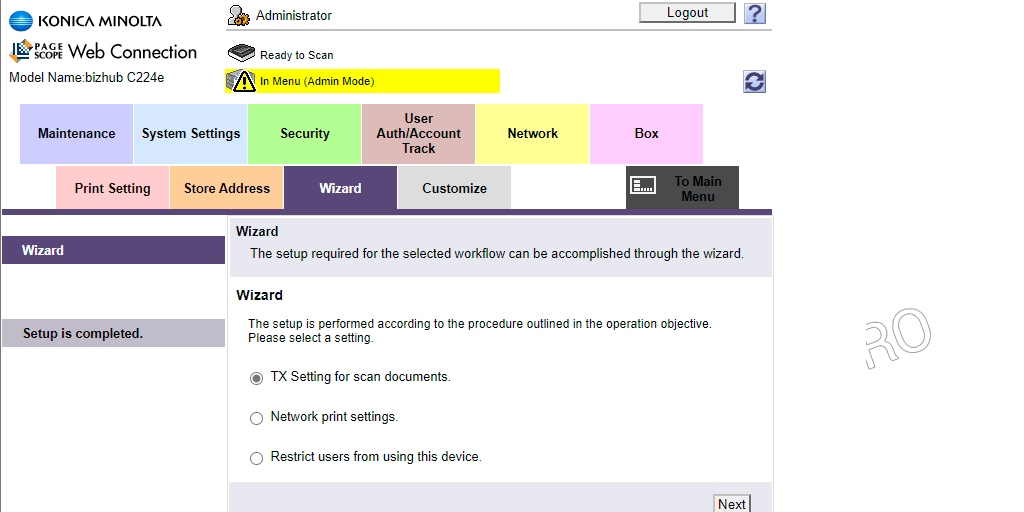 After the configuration was completed, the errors were corrected and sending scanned documents to corporate email is performed correctly.
---
? How to set up Office 365 corporate email (using an application password) to send scanned documents from the KONICA MINOLTA bizhub C224e MFP was discussed in this article. I hope your Office 365 account setup was successful. However, if you encounter any problems while setting up, feel free to write in the comments. I will try to help.